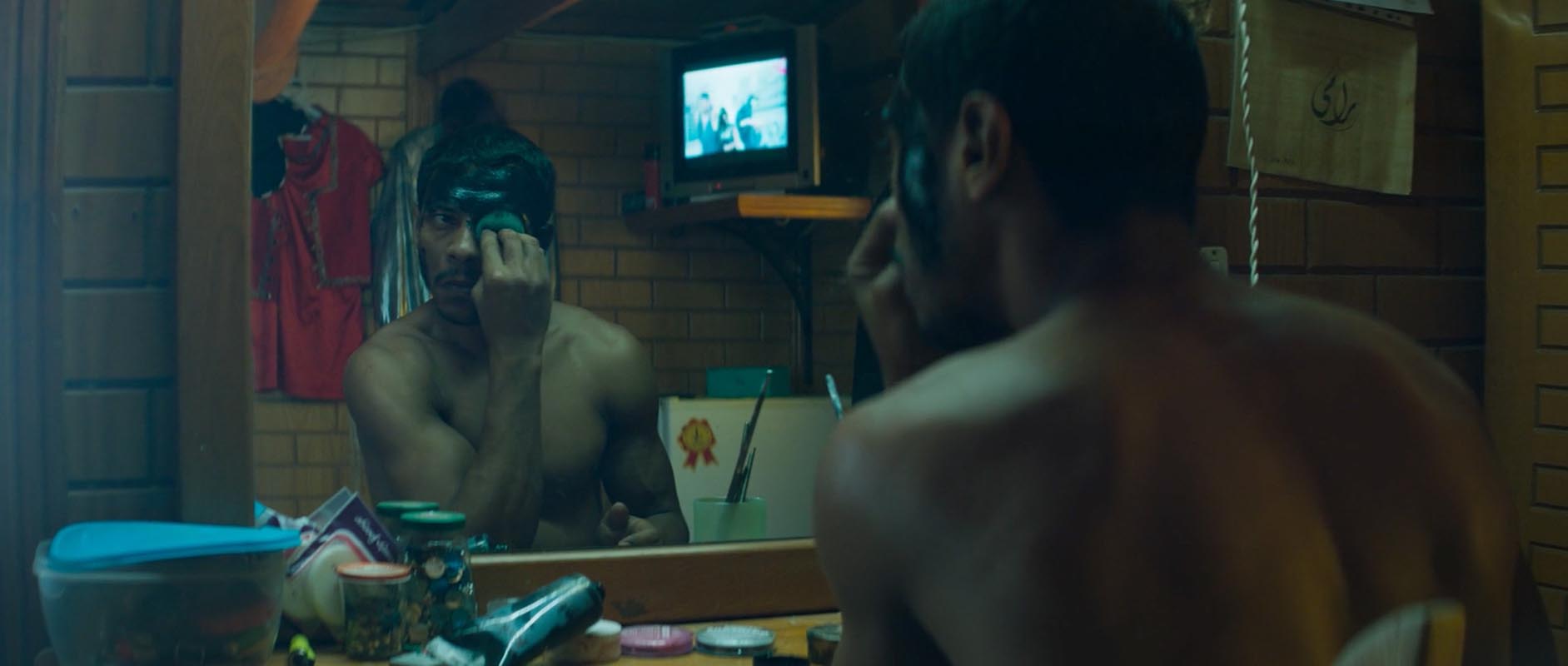 DREAMAWAY

DOCUMENTARY |  GERMANY & EGYPT | 85min. | 1:2,39 HD

The protagonists of Dream Away, who work in the tourist industry of Sharm El Sheikh, are faced with an existential dilemma. In the shadows of the gaudy hotel facades they are forced to live in the no man's land between two worlds. For some of them, western values symbolize the independence they dreamt of since the revolution. For others, the sun-soaked coastal strip that is surrounded by nothing but sand and sea water is nothing but a purgatory full of sinners. Yet for all of them, life in Sharm El Sheikh represents a crawl on the thin line between the deeply rooted traditions of their ancestors and the possibilities of the western lifestyle with its promises of consumption, sex and self-determination.
Walking the streets of Sharm El Sheik is like getting lost inside a theatre play where the stage designer went mad: polished fictitious motto facades side by side with dinosaur dummies and larger-than-life statues of comic characters – it seems that reality itself is only fractured memory. The experimental documentary works like a broken mirror: it reflects the narrative identities of the protagonists, who play their own perceived presents and imagined futures in reenactments right in the middle of the surrealistic tourist stronghold Sharm El Sheikh.

Dream Away is a co-production of Monokel and Fig Leaf with WDR. The film received funding from the Film- und Medienstiftung NRW, Catapult Film Fund (USA), the Arab Fund for Arts and Culture, the Doha Film Institute, the Hot Docs Blue Ice Group Documentary Fund as well as the Berlinale Talents Doc Station Development Grant.
REGIE Johanna Domke & Marouan Omara | DOP Jakob Beurle |
PRODUCER Roman Roitman & Mark Lotfy | CO PRODUCER Arne Birkenstock